What is CST software
Date of release:
2019-05-30

Author: Click:
What is CST software
CST studio suite is a comprehensive, accurate and highly integrated professional simulation package for 3D electromagnetic, circuit, temperature and structural stress design engineers. It contains eight studio sub-software, integrated in the same user interface, providing users with a complete system - and component-level numerical simulation optimization. The software covers the whole electromagnetic frequency band and provides complete time domain and frequency domain full wave electromagnetic algorithm and high frequency algorithm. Typical applications include electromagnetic compatibility, antenna /RCS high-speed interconnection SI/EMI/PI/ eye map, mobile phone, nuclear magnetic resonance, vacuum tube, particle accelerator, high power microwave, nonlinear optics, electrical, field path, electromagnetic - temperature and temperature - deformation and other collaborative simulation.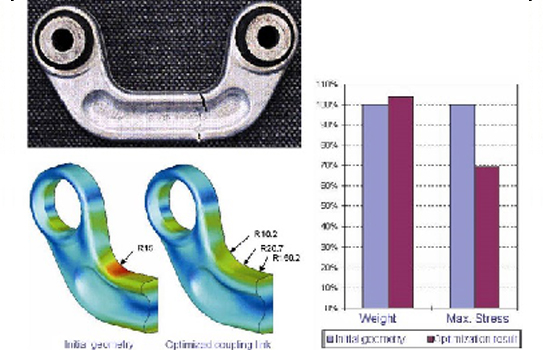 Studio set introduction
CST DESIGN ENVIRONMENT /CST DESIGN ENVIRONMENT
It is the access to the CST studio suite, including the before and after processing, optimizer, and material library to complete 3d modeling, CAD/EDA/CAE interface, support the collaboration between subsoftware, post-processing and export of results.
CST PCB STUDIO /CST PCB STUDIO
Professional board-level electromagnetic compatibility simulation software, for the PCB SI/PI/ ir-drop/eye map/decoupling capacitor simulation. In combination with CST MWS, transient and steady irradiation and radiation bidirectional problems can be carried out on PCB and chassis structures.
CST CABLE STUDIO /CST CABLE STUDIO
Professional cable-level electromagnetic compatibility simulation software, can be used for SI/EMI/EMS analysis of tens of meters of wire bundles composed of various types of lines and the surrounding environment under real working conditions, to solve the transient and steady radiation and radiation bidirectional problems of wire bundles.
CST rules check /CST BOARDCHECK
PCB wiring electromagnetic compatibility EMC and signal integrity SI rule inspection software, can quickly check the signal line, ground plane cutting, power plane distribution, decoupling capacitance distribution, wiring and through hole position and distribution in multilayer boards.
CST MICROWAVE STUDIO /CST MICROWAVE STUDIO
System-level electromagnetic compatibility and universal hf passive device simulation software, applications include: electromagnetic compatibility, antenna /RCS, high-speed interconnection SI, mobile phone /MRI, filter, etc. The electromagnetic problems of arbitrary structure and material with large electric band can be calculated.
CST electromagnetic STUDIO /CST EM STUDIO
(quasi) electrostatic, (quasi) magnetostatic, steady current, low frequency electromagnetic field simulation software. Used for: dc-100mhz band electromagnetic compatibility, sensor, drive device, transformer, induction heating, nondestructive testing and high and low voltage appliances.
CST PARTICLE STUDIO /CST PARTICLE STUDIO
It is mainly used in the simulation analysis of the non-relativistic motion of free charged particles and electromagnetic fields under the self-consistent interaction of electric vacuum devices, high power microwave tubes, particle accelerators, focusing coils, magnetic bonds and plasmas.
CST DESIGN STUDIO /CST DESIGN STUDIO
System-level active and passive circuit simulation, SAM overall control, support pure transient and frequency domain co-simulation of three-dimensional electromagnetic field and circuit, used for circuit simulation of DC up to 100GHz.
CST MPHYSICS STUDIO /CST MPHYSICS STUDIO
Transient and steady temperature field, structural stress deformation simulation software, mainly used for electromagnetic loss, particle deposition loss caused by heat and heat induced structural deformation analysis.
About PuXin
As the leading industrial information solution provider, dassault is committed to providing dassault system products to customers in the fields of electronic communication, new materials, new energy vehicles and general aviation. We have an excellent technical service team to bring value to customers of different industries and sizes. For more information, please visit: www.pousensys.com
The address of this article:http://en.pousensys.com/news/387.html